Corporate Catering in Cincinnati – Simply Grand Catering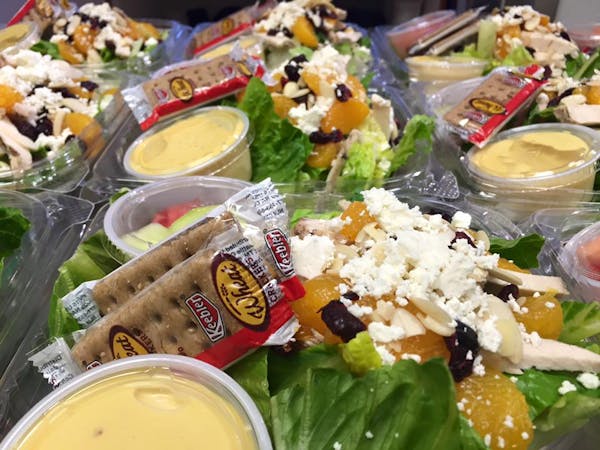 The Simply Grand Catering team are the professionals in corporate catering in Cincinnati. Our food, service and even location, makes us the perfect catering service for your corporate event.
A Successful Corporate Event Starts With The Catering!
Our staff recognizes that corporate events often involve prestigious people from high profile companies. We know that there can be a lot riding on your choice of caterers in order to impress your guests. Your company is important to us and we want to be your caterer of choice. We can manage your foodservice requirements whether your corporate event is for a small number of people, or for a large gathering. No matter what the size of your event, Simply Grand Catering's corporate catering in Cincinnati has a catering style that will make the job of your staff much easier.
Cincinnati Corporate Catering Professionals
Our corporate catering staff will meet with your event organizer to review the food and beverage requirements and the budget for the event. The allocated budget is important to us because it is important to minimize cost overruns – ensuring your event stays on a budget! We can create a menu including hor's d' oeuvres, desserts, lunch, dinner and more, that will be within your budget while providing the exceptional food that you want.
Our hot entrees and salads are made fresh and include high-quality products and ingredients. Simply Grand Catering takes the time and effort to take the catering part of the event off of your plate – and then we put our superb food on it! Whether the event requires a sit-down menu or a buffet service, we deliver the corporate catering in Cincinnati that will leave your guests feeling satisfied and impressed. Order catering for your corporate event online today!
A Well-fed Gathering is a Productive Gathering
You know your employees. When your employees have full stomachs and pleasing palates, they perform better for you. A well-managed table offering a variety of delicious treats will encourage your staff to deliver their very best efforts, both for you and for your clients.
When you have guests from other companies visiting, you want them to be comfortable, and to think the most of you. Having an elegantly catered meal, one that is both fancy and filling is a terrific way to prove to your clients that your company only offers the finest service.
No matter what you are working on together, being able to break bread with your business partners makes for a more jovial setting. Sharing a meal, enjoying tasty beverages across the table from one another, makes for better and more collaborative working experience. Make the most of your limited time together by giving them a meal they will remember fondly.
For Corporate Catering in Cincinnati, Call Simply Grand Catering at 513.381.6000