Our Catering Hors D'Oeuvres, the Toast of Cincinnati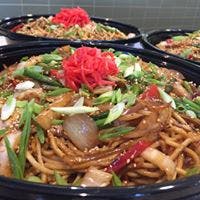 Caterers have different dishes that they particularly love. They love making them, love serving them, and love eating these dishes themselves.
We try not to play favorites here at Simply Grand, but recently we've had a soft spot – a very soft spot – for our hors d'oeuvres. Here are these magnificent offerings, and what we cherish most about them.
DELUXE EGG KNOTS SANDWICHES
For one, these are on egg knots. I think egg knots are ready for their moment. Ready for their time in the sun. I do believe the 2020s will be remembered as the Decade of the Egg Knot. Much as the 2010s were the Age of Ciabatta, the 2020s will have their bread du jour. That bread, I am prepared to predict… is the egg knot.
We can serve these mouthwatering egg knots with a vast array of cheeses and meats. Truly, though, just about anything tastes wonderful on a well-prepared egg knot.
FLAT BREAD TRIANGLES
I don't need to tell you why the triangle is an ideal shape for finger-food. When you match the geometric perfection of a triangle with the culinary delight of thai chicken and spicy peanut sauce, the results are undeniable.
BRUSCHETTA & CROSTINI
We've had dreams – actual, night-devouring dreams – about the bruschetta. I always awake from these dreams sated and relaxed. Why? Because the bruschetta is an ideal satisfier. All of the variations are succulent morsels of good, but my favorite at the moment may be the beef tenderloin and horseradish sauce. Over in the United Kingdom, horseradish sauce is available often. The Brits admire the horseradish as it should be admired. Over here, the horseradish is underused and perhaps under-appreciated – but not here at Simply Grand.