Seven Classic Streets in Cincinnati, And Simply Grand Pairings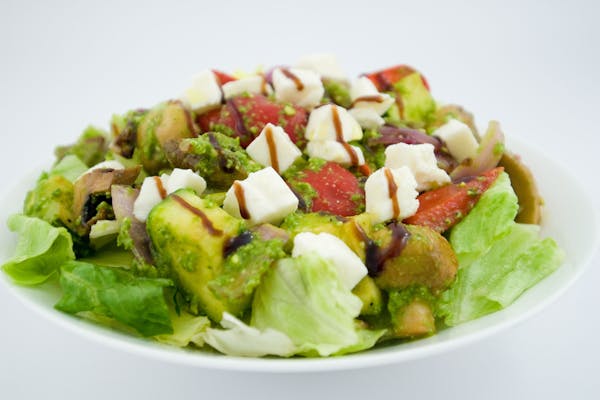 Some cities are grids. Manhattan is mainly a grid. Right angles, 90-degree turns, streets that go up or down in number, lined up like stacks of lumber.
Cincinnati is not one of those cities.
If someone has grown up in a grid city and then moves to Cincinnati, it can be a rough transition. The thoroughfares wind around, change names, and do not seem to follow any logical order or design. You do not sense urban planning at play -- just a random arrangement of curvy roads stringing neighborhoods together willy-nilly.
That said, there are some beautiful drives. Here are nine of our favorite roads, combined with Simply Grand dishes that pair well with those streets.
Columbia Parkway
How gorgeous is Columbia Parkway? Those views over the Ohio River, those wooded glades you curve between. Oh man. We love driving this road.
Pairs well with: a TAB Sandwich Tray. Turkey, smashed Avocado, Bacon, Spinach, and Provolone? Okay, it's a TABSP. Or a PABST? Anyway, it's delicious.
Reading Road
It's pronounced like the British city https://www.readingfestival.com/, of course. Not like the Lavar Burton children's show with the rainbow. And it is a long, north-south divider running from way north down until it turns into Vine Street. Ohio State Route 42 is its other name, but c'mon, it's Reading Road. A classic.
Pairs well with: a Citrus Almond Salad Bowl. Dried cranberries AND mandarin oranges. C'mon.
Kilby Road
It's ALMOST Indiana. It's the last exit on 275 before you cross over into Indiana and hit Lawrenceburg Township. But for having this designation -- last stop in Ohio -- Kilby Road gets our nod. It's a nice, green, lush part of Hamilton County, too.
Pairs well with: Bruschetta & Crostini. Because of the olive tapenade, really. Ask for a "Kilby" in Ireland and they'll give you a tapenade. Maybe.
Spooky Hollow Road
Ooh, Spooky Hollow has some hair-pin curves. That canopy of green trees overhanging it, though, is brilliant. It cuts through the steep hills in Indian Hill. Take it slow if it's been raining, though - they call it Spooky Hollow for a reason. Be safe out there.
Pairs well with: Flat Bread Triangles. Especially the ones with Thai Chicken and spicy peanut sauce.
Hamilton Avenue
Northside is great. What's not to love about Northside? And Hamilton Avenue is the main drag. The Comet is on Northside, and Fries, and Shake It! Records.
Pairs well with: Vegetarian Lasagna. All the hip kids are into veggie lasagna this year. Not even kidding. 2019 is the year for veggie lasagna.
Delta Avenue
Jutting between Hyde Park and Mt. Lookout, Delta has some excellent places. It runs from Erie Avenue, right by the Observatory, and cuts south all the way to the river, going right past Jeff Ruby's Precinct and Pearl's Bar on the way. It ends at Turkey Ridge Park, right on the water. Good times.
Pairs well with: More Flat Bread Triangles. Delta = triangle. This time, though, the buffalo chicken ones, with crumble bleu cheese.
The Norwood Lateral
It's a stretch of freeway, sure. Ohio 562. But what a great name it has! So much soul to the Norwood Lateral. And it's a handy, crosstown, horizontal jump, from 75 to 71 across St. Bernard.
Pairs well with: a Shrimp Cocktail Party Tray. Because, really, you don't want to resist a cavalcade of fresh shrimp and tangy cocktail sauce. You just don't.