Third and Sycamore, the Heart of Downtown Cincinnati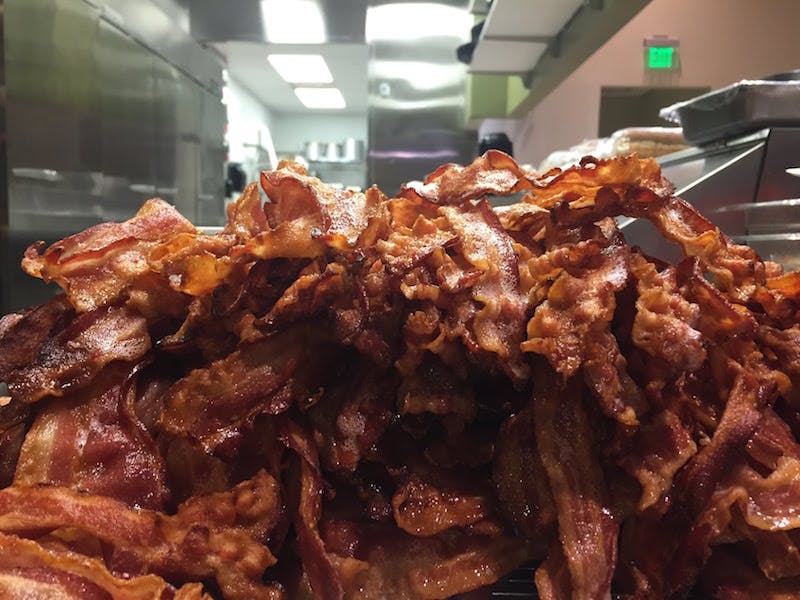 The Great American Tower at Queen City Square is a marvel of Cincinnati architecture. Just on the other side of 71 from Johnny Bench Way, it sits on East Third Street, nestled between Sycamore and Broadway.
Two blocks over and one block up is Fountain Square, which right now hosts the UC Health Ice Rink. Year-round, of course, that square is home to Ferdinand von Miller's world-famous statue, The Genius of Water. (Someone told me once that Tom Tom Club's "Genius of Love" was inspired by The Genius of Water, but as of press time that rumor has not been confirmed.)
Right around the corner is The Banks Streetcar Station at Second and Main. Just next to that is the National Underground Railroad Freedom Center – which hosts an unparalleled historical experience, learning about Harriet Tubman and the other legends who helped people escape oppression and slavery.
Walk a bit closer to the water and you will see the Skystar Wheel, a ferris wheel that sits right between the Bengals' and Reds' stadiums. The Ohio River Trail runs through that park, which sits on the glorious Ohio River.
All of this – from Fountain Square down to the riverside park areas, the museum, and the stadiums – is within an easy, quick walk from Third and Sycamore.
If you are hosting and out-of-town guest, it's the perfect place to begin your walking tour.
If you are a local Cincinnatian looking to be an explorer in your own city, it is also a perfect place to start.
Might we suggest that, before you walk through Cincinnati's vibrant and entertaining riverfront, showing off those vistas of the rolling Kentucky bluegrass hills, that you fuel up first?
Simply Grand Café, conveniently located right at Third and Sycamore, is an ideal spot to get a hearty, sustaining meal before you make your trek.
Breakfast Cafe In Cincinnati
We serve our breakfasts from 7 a.m. until 10 a.m., and here are some of our breakfast delights. (Our lunch menu after that is ace too, but we figured you might want to get an early start.)
Breakfast Bowl
A heartwarming concoction with egg, red potatoes, onion, and cheddar jack cheese. You can get it with either bacon or sausage, too. A fortifying day-starter, to be sure.
Egg & Cheese Sandwich
The classic. The pillar of the USA. Protein, dairy, and grains all in a sweet bearhug of lasting friendship. If you haven't tried egg and cheese on maple syrup flatbread... well, you should.
Bacon, Egg, & Cheese Sandwich
Adding that crispy meat candy to your egg and cheese is well-advised. It works brilliantly on an English muffin, or on ciabatta. Ciabatta! That is a fun word to say three times fast. Ciabatta, ciabatta, ciabatta. Good stuff. It's a tasty bread, too.
Sausage, Egg, & Cheese Sandwich
The sausage, the cool-headed king of breakfast meats, is a marvelous choice as well. Many people opt for the classic breads when sausage is in the equation – your wheat, white, or classic rye. Maple syrup flatbread and ciabatta are pals with sausage too. Entirely up to you.
And, if you are up for the challenge, we have sides. Oh, do we have sides.
Potatoes (Of course!)
Potatoes with cheese (Even better.)
Toast (Crisp breads of all varieties.)
Bagel, with or without cream cheese
Extra meat (A solid selection.)
Extra EXTRA meat (And even MORE solid selection. We call it "double meat.")
Bacon (Three slices.)
Double bacon (Six slices.)
We hope you pay us a visit, and we hope you bring your appetite. Here's to the great city of Cincinnati, and here's to you.